"David has been working with my Senior management team over the past 5 years.
His coaching sessions are focussed and action orientated as he works with each one to identify, frame and clarify personal & business objectives whist offering practical tools, techniques and suggestions to achieve results.
He has a natural ability to connect with each team member he works with and will flex his approach between coaching and mentoring to support, encourage, guide and challenge to the get the very best out of each indivdual
My team and the business have greatly benefitted from David's support and input."
Richard Mayne
General Manager, Radisson Blu
"David has been my mentor for the past 2 years and I have been greatly impressed with how he has helped me and my Executive team to grow and develop over this time. His style is professional, relaxed, informal and challenging to ensure as a mentee, you take the right steps in maximising your personal development and business opportunities.
Due to the positive outcomes of my initial sessions with David he is now supporting and coaching my Exec team and is leading and influencing a coaching culture throughout the organisation."
Howard Crocker
Managing Director, Kooky
"Coaching is such a perfect fit for David. He is a great role model supported by strong personal values and has a tremendous ability in bringing out the best in people. He has an inspirational record of success within the hotel industry and through his challenging and purposeful approach to coaching he is able to deliver sustainable and relevant value to both the Executive and their business."
Tracy Robbins
EVP Global HR & Group Board Member, IHG
"I genuinely believe that I would not have achieved my professional level without David's coaching. He has provided me with the tools and the pathway to think clearly and work with structure that is practical and effective. Most importantly for me, he has coached me to be measured and balanced in the way I manage people and the teams within them. David makes the complex simple and shows you how to always get the most out of everyone and every situation that you manage."
Stephanie Hocking
CEO, Andrew Brownsword Hotels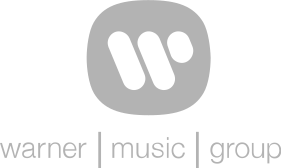 David's coaching and mentoring was a great mix of exploratory discussion, background reading and practical techniques. It has been of great benefit to me, providing a broader insight into management whilst reviewing goals and validating authentic management techniques. The topics we discussed resonated well with me and his advice still rings true today – thanks David for all the help."
Mike Watson
VP Financial Planning, Warner Music Group

"David has been my mentor under the Mentor Me program of Institute of Hospitality. Over the last 6 months, we had a series of interactions and he has assisted me in certain areas where I needed professional guidance. David's profound knowledge about the hospitality industry, his non-judgmental approach and respect towards protégés interest have helped me reach some of my life goals.
During these interactions, I was introduced to POTENTIAL, a book authored by David Guile – must read for all who need guidance in honing their potential towards achieving their ambitions. I am glad to be connected with David and look forward a long and fruitful association."
Syed Thameesudeen
Hospitality Human Resources & Training Professional
"Coaching with David has given me a framework and tools to put a laser-like focus on a topic and work out an actionable plan to improve results in that area. We have been able to draw out ideas & thoughts and translate these into specific and measurable action points that have benefited me and the business. I have thoroughly enjoyed working with David, our conversations are relaxed and informal but also highly focused and leave me feeling inspired by David's wealth of knowledge and his ability to bring out the best in people. I would highly recommend David as a coach to anyone in the Hospitality Industry – Thank You for all your support!
Richard Lee FIH SJS
Hotel General Manager
Hilton Garden Inn
"David was able to quickly understand my needs and concerns. With his significant experience in the corporate environment, he was able to quickly help and challenge me to put things into perspective & to fully understand my options on the way forward. David displayed skill in keeping the focus of the conversation and making it effective whilst being attentive, challenging and a great listener. I would highly recommend him as a coach."
Marcela Louzada
Manager Mergers & Acquisitions,
Shell (Netherlands)

"David quickly and effectively added value to me personally and professionally during our coaching sessions. As CEO of the business I valued the opportunity to take time out to reflect on my leadership style and to be challenged on how the business needs to evolve and develop. It was refreshing to have an independent sounding board with no knowledge of my industry to support & clarify my thinking process which led to some tangible actions and some successful outcomes for both myself and my business."
Robert Amey BSc(Hons) MCOptom
CEO, Cecil Amey

"David's balanced and highly effective approach created a bespoke coaching/mentoring support mechanism engineered specifically for me, which allowed me to develop and evolve not just my knowledge and abilities but more importantly my thinking processes and leadership qualities. The results of such are immediately transparent within both the hotel and the balance sheet."
John Badley
General Manager, Dalhousie Castle & Spa

"David has played a significant role in my development as a business leader providing invaluable support & guidance through his relaxed yet focussed coaching style.
He has got the best out of me through developing a trusting and motivational environment & by effectively challenging my thinking to allow me to continually strive for self – improvement & better results."
Alan Swinson
Culinary Arts Director, Le Corden Bleu
Watch Tracy Robbins former VP Global HR IHG introduce David at the launch of Potential.
"Read this book to embrace your Potential and discover what's possible."